SUSTAINABILITY FOR HOSPITALITY
Uniforms for Luxury Hotels, Boutique Hotels and Mid-Scale Hotels
All our uniforms for Luxury, Boutique and Mid-Scale Hotels can be custom designed and manufactured
Order sizes can be anything from small bars or cafés to whole hotels

Example shown above for Thon Hotel Norge in Kristiansand with custom designed lining fabric and custom coloured buttons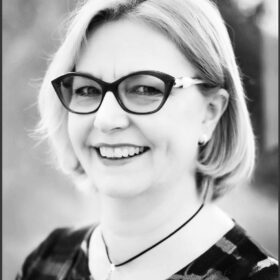 Originally from New Zealand where she studied Fashion Design and graduated with a diploma in Clothing & Textiles, Caro ran her own menswear clothing company that specialised in tailoring, prior to moving to London in the 1990s.
With a career change into interiors, Caro worked extensively on FF&E design for hotel interiors at G.A Design, working her way up to Head of FF&E while designing luxury hotels around the globe.
In 2016 Caro changed to the operator side to be a Director of Interior Design at IHG, overseeing their luxury hotel projects in Europe.
Caro has a passion for sustainability and is convinced that the hotel industry is ready to embrace it too.
In her spare time Caro is also on the board of the NEWH UK –a networking events group that raise scholarship money for students in hospitality and design.